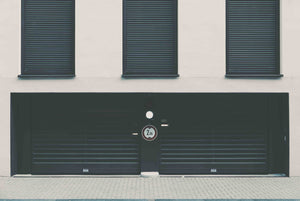 Modern Bong 
We are super excited to announce that we will be launching our very own water pipe. This modern bong has been in design since Smoke Honest started over a year ago. It's pretty crazy to think that it is finally close enough to tell everyone about. We have literally been waiting to say Modern Bong Coming Soon for a year. 
If you know a little about us, we are crazy about the little details of each product we launch. We test products over and over to ensure you get the best smoking experience possible. It is with great pleasure that we finally get to announce our Water Pipe. 
The design ideas originated with the start of our brand. We work to create modern smoking essentials and accessories that people want to use. We don't want you hiding your bong from friends that come over, we want your bong to sit on your coffee table and elevate the overall look of your house. That is something that is very special to us. We deeply care about the overall stigma behind cannabis. We are always working to elevate the smoking experience in ways that haven't been thought of. 
We have always thought of the water pipe as our best product. The time it took to design, the testing the water pipe went through, and all the small details that matter most are just some of the reasons this is the most beautiful bong on this planet. We want you to have a good session smoking. We believe this modern bong will achieve that and more. 
The glass capsule contains your water. The capsule is dishwasher safe, easy to clean, and can detach from the rest of the bong. The stainless steel downstem filters through your bong hit efficiently, while giving you an ultra clean and smooth hit. The water pipe mouthpiece screws on and off. The mouthpiece fits inside the water capsule. The entire pipe can fit inside the water capsule for your travel needs. One piece, about the size of a 16oz glass can contain the entire water pipe. 
Our lives are busy. Smoking on the go has always been something we've cared about. Modern smoking accessories aren't geared towards our busy lives. A lot of the ideation and thought processes of our products come from that. The other main reason we create modern smoking accessories is because the world needs them. Too many adults still smoke out of dirty old crappy bongs. Nobody wants to see a small 8 inch straight shooter that is covered in tar and filled with black water. 
Anyways, that is all for now. We are super stoked to be near the finish line for the water pipe. 
This bong is actually out of this world. 
Beautiful Smoke + Beautiful Bong = Good Session
Products in this article:
View