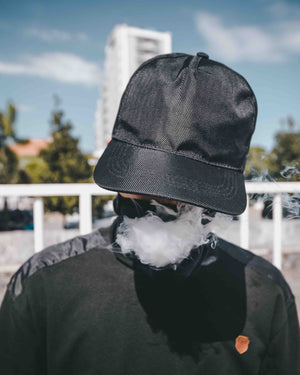 If you're like most people, you probably don't want everyone to know that you enjoy cannabis. Cannabis still has a stigma wrapped around it that it's going to lead you down the wrong path. There are plenty of successful people who consume cannabis in moderation. That's why it's important to use discreet cannabis accessories when consuming the herb. In this blog post, we will discuss five different products that will help keep your consumption hidden from prying eyes.
Stashlight Doob tube and lighter:
This doob tube is perfect for those who want to keep their cannabis hidden from view. The tube is made from high-quality materials and comes with a keychain link so you can have it on you at all times. It also has a built-in lighter that uses lighter fluid so you can always refill and reuse it when you're outdoors. This is the best product for those hiking, camping, or skiing in the winter. It is completely waterproof and smell proof so you never have to worry in the outdoors. 
Product: Skunk Bags
Description: Skunk is the producer of high quality odorless cannabis accessory bags. They sell dozens of different types of bags to fit every type of consumer needs. From backpacks and duffle bags to fanny packs and pouches, Skunk is the best bag to carry your cannabis products. With cutting edge odorless technology that utilizes an activated carbon air-flow system, your bag will carry no odor with it, keeping you smoking experience discreet. How often do you open your bong bag or purse and the smell carries throughout the room? With a Skunk Bag, you will never have to worry about that again. Additionally, with a combination lock on some bags, you can relax knowing that your cannabis accessories will be safe inside. Not only are the Skunk Bags practical and functional but they are very stylish too. They offer many different styles and colors to please every type of cannabis user. The Skunk Bag is a must have for any smoker that likes to keep their cannabis consumption discreet and portable.  
Cannabolish
Product: Smoke Odor Removing Spray and Candles
Description: Cannabolish helps you extinguish those pungent bong rips with it's line of odor eliminating products. Does the smell of your smoke annoy you or your neighbors? Are you looking for a discreet way to smoke without the smell permeating through your house? With Cannabolish products, not only will they get rid of the cannabis smell but they will also invigorate your place with a wintergreen scent. Traditional air-fresheners only cover up the smell and don't remove it and they also use harmful chemicals. Cannabolish sprays and candles are made with environmentally friendly plant oils so there are no toxic chemicals. It's safe to use around animals and people, and will leave your place smelling as good as new. As one customer said, "Fantastic natural product that actually works!".
Smoke Trap
Product: Smoke Trap Filter
Description: The Smoke Trap is the perfect device to hide and conceal the smell of smoke. With its dual action HEPA and carbon filter, the smoke trap absorbs the smell of smoke as you blow into it. For those who smoke indoors or in places where it is not always acceptable to smoke, this hidden smoking device is a perfect fit to hide the smell of your smoke. It's sleek and modern design make it easy hide or fit in with other objects. If you have to hide the smell of smoke from your parents, roommates, or others, this is the perfect device for you. Additionally, at only 3 ounces its small enough to fit in your pocket to make it the perfect on-the-go smoking device.
Description: The Path Pipe delivers a discreet smoking experience with its ultra-sleek design. One may mistake the pipe with a common household item such as a remote or Apple product. It was designed to blend it so that you wouldn't have to hide your smoking device. The unique winding smoke path cools and filters the smoke as it passes through the discreet pipe, giving you a smooth draw every time. The sliding cover lets you pack the bowl, and bring it securely on-the-go. When closed, the cover fully seals the bowl and smoke chamber, containing all odors within the pipe, keeping the smell discreet. A built-in poker ensures you're always ready to tackle a clogged bowls or dirty chamber. Made from aircraft grade aluminum with a tough and durable anodized finish. This discreet smoking pipe will last forever, and includes a lifetime warranty to back that promise. No more broken glass. With it's modern and compact design, this discreet hand pipe fits comfortably in your pocket, and is easy to take with you wherever your path may lead.
Products in this article:
View